by Mac Slavo, SHTF Plan: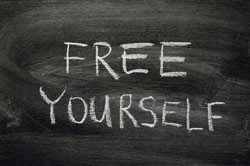 It cannot be stressed enough that a lot of Americans have rolled over and accepted their enslavement to the government, and the elitists who control it. But the fix is simple: we must no longer comply with tyranny.
It's past time to disobey the lockdown orders.  It's past time to support those who have already disobeyed.  It's past time to stop begging your master for permission to have a little freedom back.  Protests don't work, and free men shouldn't be asking for permission from those who enslaved them, to begin with.