by Wolf Richter, Wolf Street: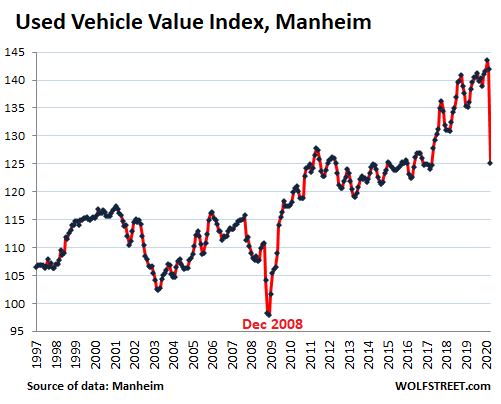 No one has ever seen a mess like this before.
The used-vehicle wholesale market is normally very liquid. Millions of vehicles a year are run through these auction houses around the US and establish day-to-day pricing. The sellers are leasing companies, rental car companies, lenders with repossessed vehicles, and the like. These auctions are where dealers buy part of their used-vehicle retail inventory. The wholesale market is a crucial component in the vast and complex apparatus of the US auto industry that sells 17 million new vehicles and 40 million used vehicles in a good year. But sales at these auctions have collapsed.