by Hugo Salinas Price, Plata: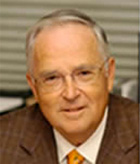 Wise Aristotle placed "Democracy" in the category of "Worst Possible Political System", some 2,300 years ago.
Today, Democracy has become the only accepted political system. All others are considered outrageous. This circumstance did not come about by itself, that is to say, in the course of a normal change in the flow of opinion among the nations of the world.
The United States was founded as a "Republic" not a "Democracy". (Hardly anyone remembers that this was the theme of Bob Welch, founder of the "John Birch Society" back in the 1950's.) Among those responsible for confusing the population of the USA into the acceptance of "Democracy", we must point a finger at Franklin Delano Roosevelt, President of the USA from 1933 to 1945.