by Pam Martens and Russ Martens, Wall St On Parade: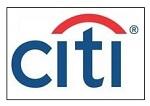 The Dow Jones Industrial Average rallied 99.97 points yesterday but the mega Wall Street bank, Citigroup, closed in the red, down 0.15 percent. That decline follows a dramatic loss of 5.28 percent on Wednesday,  a day that the Dow was down only 3.05 percent.
Citigroup's closing price yesterday was $61.32. The stock has lost more than 88 percent of its value since 2007, despite its attempt to dress up the share price with a 1-for-10 reverse stock split in 2011, which left its long-term shareholders with 1 share for each 10 shares previously held.