by Pam Martens and Russ Martens, Wall St On Parade: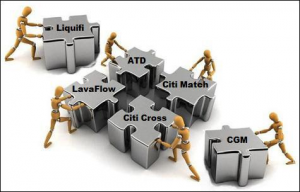 Last Friday, the Securities and Exchange Commission issued a 372-word press release that carried the title SEC Charges Citigroup for Dark Pool Misrepresentations. Buried within that press release was a brief sentence casually mentioning that a division of Citigroup had "failed to register as a national securities exchange."
Since the thrust of the SEC's press release was that the big travesty Citigroup had committed was to allow high frequency traders to operate within one of its Dark Pools while lying to its customers about that, this became the sole focus in multiple news articles on the matter. See hereand here.