by John W. Whitehead, Rutherford Institute: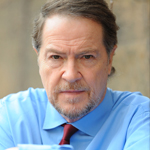 "A well regulated militia, being necessary to the security of a free state, the right of the people to keep and bear arms, shall not be infringed." – The Second Amendment to the US Constitution
We never learn.
In the right (or wrong) hands, benevolent plans can easily be put to malevolent purposes.
Even the most well-intentioned government law or program can be—and has been—perverted, corrupted and used to advance illegitimate purposes once profit and power are added to the equation.