by Alana Mastrangelo, Breitbart: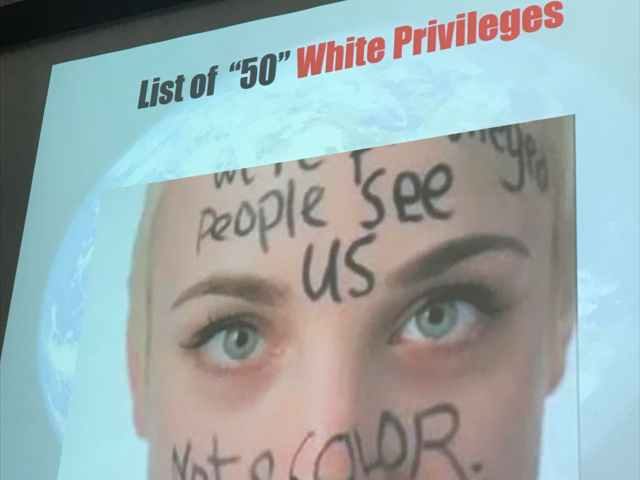 An Assistant Professor at Salisbury University in Salisbury, Maryland, asked students to discuss how much "white privilege" they have as part of an in-class assignment.
Professor Eun-Jeong Han of Salisbury University began her upper-level Communications course on Wednesday by displaying PowerPoint slides describing what it means to have white privilege. A student in the class took pictures to document portions of the presentation.