from ZeroHedge: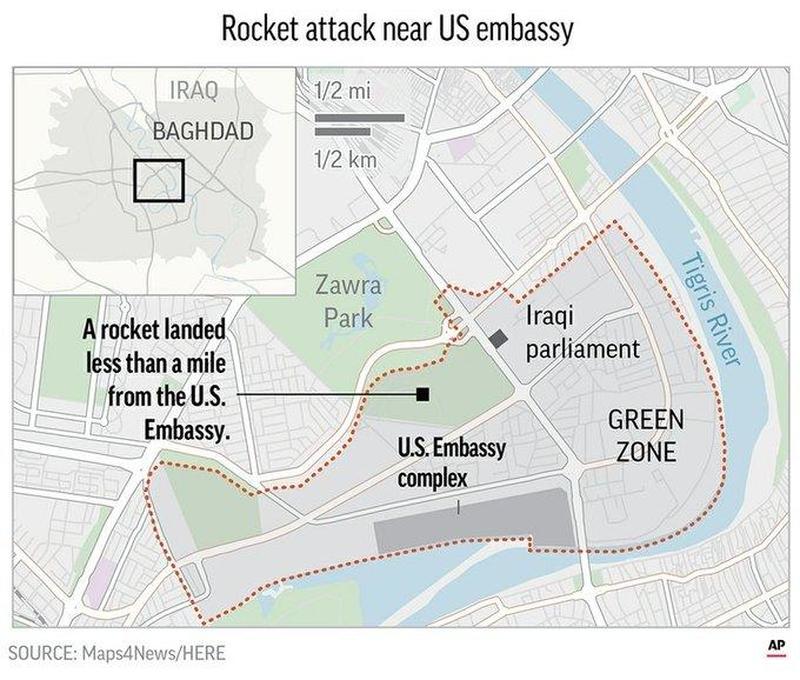 Update: There are unconfirmed reports that US aircraft have attacked Iranian positions near the eastern Syrian city of Al-Bukamal.
Summary:
Multiple 'Katyusha' unguided missiles/mortars fired into two regions near Baghdad.
Green Zone neighborhood in Baghdad, comes under mortar shell attack: 5 ppl wounded.
Balad airbase (hosts US troops) near Baghdad hit by missiles: 3 Iraqi soldiers wounded.
Explosion heard at Al-Kindi base in Mosul (which houses US troops): no details on injuries yet
Hezbollah warns Iraqi Security Forces to stay away from US bases.