by Matt Agorist, The Free Thought Project: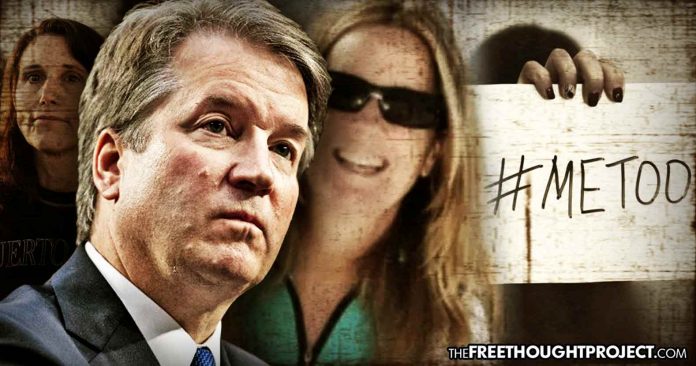 In modern day American, guilt or innocence is no longer decided by due process. It is decided by which party you belong to.
Unless you've been under a rock lately, you've likely seen that Supreme Court nominee Brett Kavanaugh has been accused by two separate women of sexual misconduct. Ealier this month, Christine Blasey Ford accused Kavanaugh of sexually assaulting her at a house party during high school 35 years ago. Now, Deborah Ramirez, who attended Yale University with Kavanaugh has also come forward claiming that Kavanaugh may have showed her his penis and she may have touched it while pushing him away in the process.