by Chris Menahan, Information Liberation: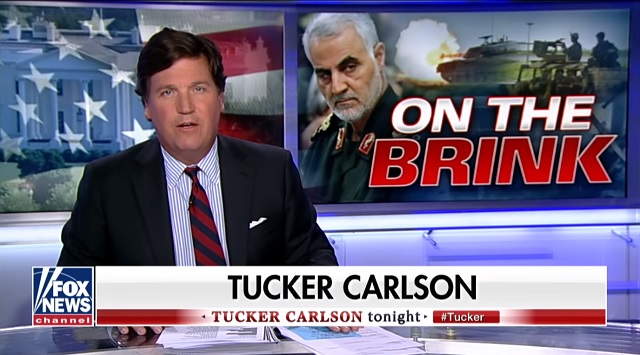 President Trump reportedly watched Tucker Carlson's anti-war rants and they "affected his view on the Iran situation."
From Buzzfeed, "Fox News Hosts Were Against A Ground War With Iran. Trump Listened.":
Fox News personalities by and large supported President Donald Trump's confrontation with Iran over the past week. But between the lines, even the most ardent Trump supporters on Fox's opinion side like Sean Hannity stopped short of encouraging all-out war, though some less prominent on-air figures spoke in favor of more extreme measures. And one of Fox's biggest opinion hosts has consistently criticized the confrontation with Iran.