by Matt Agorist, The Free Thought Project: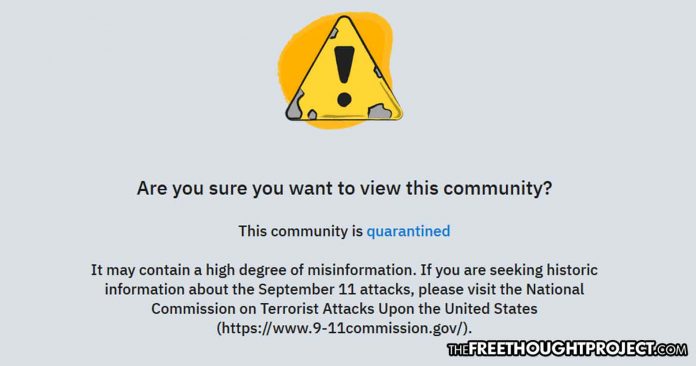 Reddit has taken it upon themselves to "quarantine" users who question the government's official story on 9/11 and are redirecting users to the highly tainted government investigation.
A highly popular subreddit devoted to posting information which proposed information outside the official narrative to 9/11 has been "Quarantined" by the Reddit Administrators. The community has effectively been cut off from the rest of the platform and anyone who wishes to view its contents are forced to go through a checkpoint while being redirected to a government website.