by Stefan Gleason, Money Metals: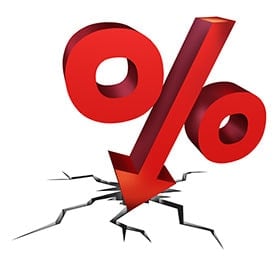 How low will they go?
With the Federal Reserve all but certain to cut interest rates multiple times in the months ahead, central bankers are engaged in a race to the bottom.
As negative interest rates expand in Japan and across Europe, as long-term bond yields in the U.S. plummet, and as President Donald Trump continues to talk tough on trade, the Fed has little choice but to cut.