by Mike Gleason, Money Metals: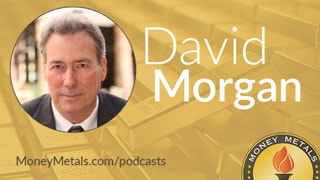 Welcome to this week's Market Wrap Podcast, I'm Mike Gleason.
Coming up David Morgan of The Morgan Report joins me to break down the recent move in the metals, explains why he believes the move is a result of something no one is talking about – and he also gives us some key levels for silver, as it looks to gather strength from here. So don't miss another must-hear conversation with David Morgan, coming up after this week's market update.