by Daisy Luther, The Organic Prepper: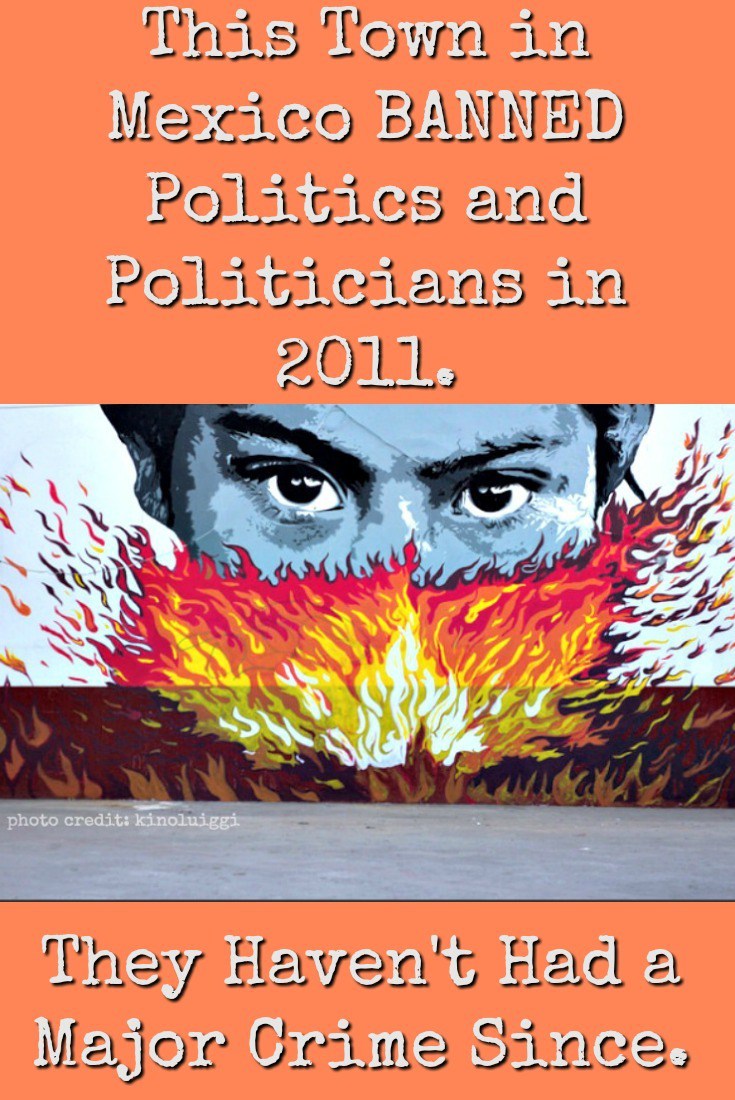 As violent crime overtakes Mexico, one small town seems to have things figured out. They discovered that the root of all their problems was the politicians and they kicked them out. Not only that, but they've also banned elections and gathered up all political propaganda. Politics have been eradicated and so has the crime.
They proved something very important. Humans don't need "rulers" to survive. We can govern ourselves and do just fine – and often much better – than when we allow corrupt people to have power over us.
The town of Cheran has let the entire country know that political proselytizing is not welcome within their borders. Cheran is located in the state of Michoacán, an incredibly violent area in central-western Mexico.