by Mass Private I, via SHTF Plan: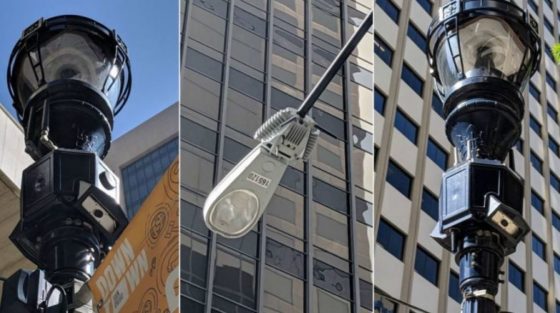 Gone are the days when cities used streetlamps to simply illuminate sidewalks and streets. Today's streetlamps are being used to form an interconnected web of surveillance devices.
A recent San Diego Union-Tribune article revealed how San Diego police officers have used streetlamp video surveillance in at least 140 cases and sometimes as frequently as 20 times a month.
Let that sink in for a moment; spying streetlamps are real and police have already requested video footage from more than 140 streetlamps.