by Wolf Richter, Wolf Street: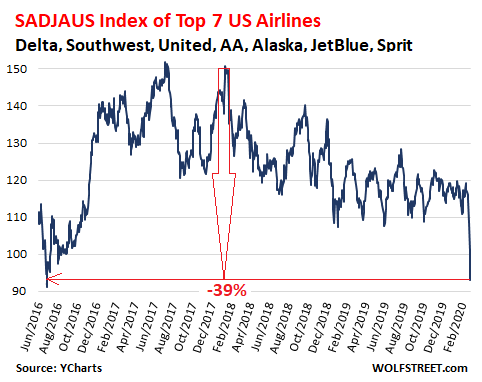 Boeing got battered too but not nearly enough. Introducing my SADJAUS stock index tracking the 7 largest US airlines.
Boeing shares dropped 5.8% today, to $287.76, below where they'd been on that infamous December 24, 2018, and back to where they'd been on December 12, 2017. My only question to the market today is this: What took so long?