by James Quinn, Market Oracle: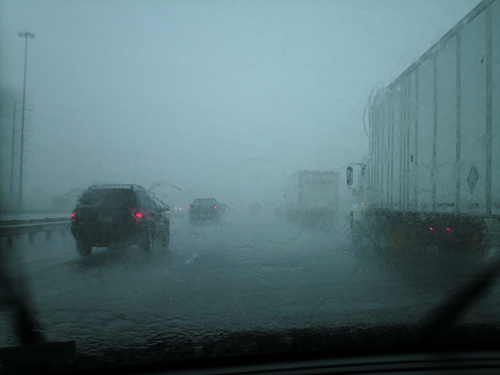 Several weeks ago I had to drive west on the Pennsylvania Turnpike to pick up my son after his sophomore year at Penn State. I've made this trip a dozen times over the last few years, since this is my second son attending Penn State, with a third starting in the Fall. It's a tedious, boring, protracted, four hour trek through the rural countryside of the Keystone State. During these trips my mind wanders, making connections between the landscape and the pressing issues facing the world. I can't help but get lost in my thoughts as the miles accumulate like dollars on the national debt clock.
More often than not I end up making the trip in the midst of bad weather. And this time was no different. The Pennsylvania Turnpike is a meandering, decades old, dangerous, mostly two lane highway for most of its 360 mile span. Large swaths of the decaying interstate are under construction, as the narrative about lack of infrastructure spending is proven false by visual proof along the highways and byways of America.