by Charles Hugh Smith, Of Two Minds: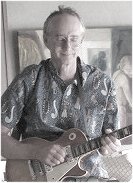 By bailing out the sources of systemic fragility with trillions of dollars, the Fed has shifted the risk to the entire financial system and the nation's currency.
That the global economy is fragile is painfully obvious to all. What is less obvious is the bailouts intended to "save" the fragile economy actively increase its fragility, setting up an inevitable collapse of the entire precarious system.
Systems that are highly centralized, i.e. dependent on a handful of nodes that are each points of failure–are intrinsically fragile and prone to collapse. Put another way, systems in which all the critical nodes are tightly bound are prone to domino-like cascades of failure as any one point of failure quickly disrupts every other critical node that is bound to it.