by Charles Hugh Smith, Of Two Minds: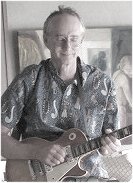 All we're doing is waiting for the fake "prosperity" to crumble, and the resulting loss of credibility and legitimacy will follow like night follows day.
The citizenry of corrupt regimes ruled by self-serving elites tolerate this oppressive misrule for one reason and only one reason: increasing prosperity,which we can define as continual improvement in material well-being and financial security.
The legitimacy of every corrupt regime ruled by self-serving elites hangs on this single thread: once prosperity fades, the legitimacy of the regime evaporates, as the citizenry have no reason to tolerate their rapacious, predatory overlords.