from Govt Slaves: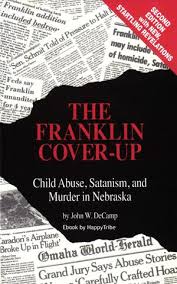 In the 1990s Gary Caradori was hired to investigate the claims of the child trafficking rings which were being run by the C.I.A.
He was former Law Enforcement and a trained investigator and interviewer with sufficient credibility to be employed by the Nebraska legislature.
He was hired to investigate child trafficking allegations which stemmed in Omaha, Nebraska however were also active in Washington D.C. as well as Texas and many other states.
These child trafficking rings had many elements to them, these included: