by Chris Menahan, Information Liberation: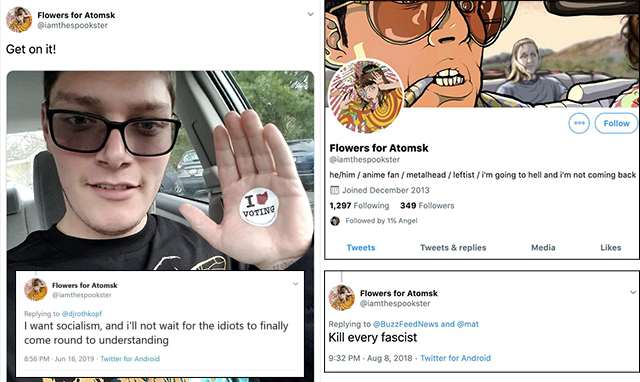 Ohio mass shooter Connor Betts is a self-described "leftist" and "atheist" who praised Antifa, Bernie Sanders and Elizabeth Warren and wrote "Kill every fascist" on his Twitter page, according to a report from Heavy.com.
He also repeatedly tweeted out "Hail Satan," praise for the terrorist who attacked an ICE facility last month and repeated Alexandria Ocasio Cortez's "concentration camps" meme.
Betts' social media footprint is the exact opposite of the "white supremacist" terror narrative the media has been pushing all day.