by Wolf Richter, Wolf Street: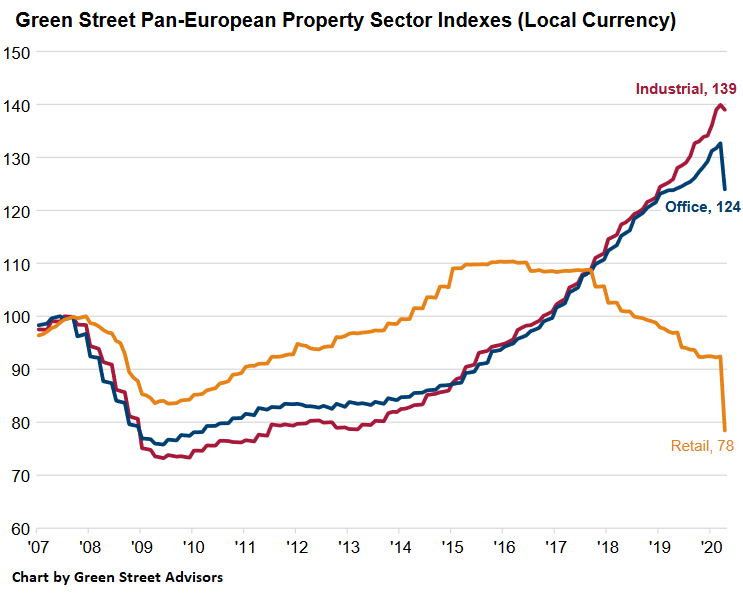 "Wide bid-ask spread points to lower values" going forward. It just started.
Over the past few years, the various sectors of commercial real estate have split into different trajectories, with some property types, such as industrial and office, rising to new highs, and with retail properties dropping further and further. Then came the issues surrounding Covid-19 and the lockdowns.