by Jack Burns, The Free Thought Project: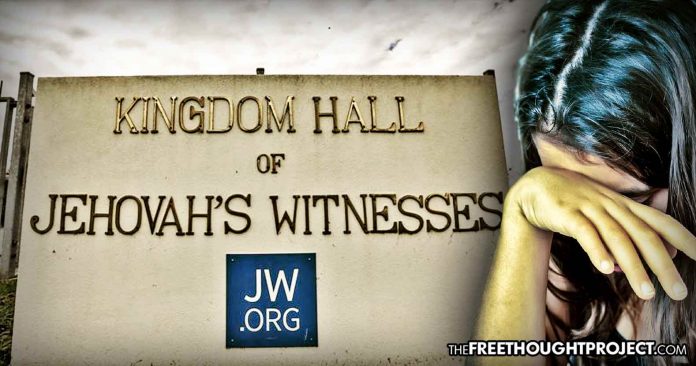 A court found the Jehova's Witnesses guilty of covering up child sexual abuse within the church, explicitly denying the involvement of police.
The ultra secretive church, the Jehovah's Witnesses, have been ordered by a jury to pay $35 million dollars to the survivor of child sexual abuse. The church (better recognized in communities as the ones who always seem to knock on your doors) peddles the writings of the Watchtower Bible and Tract Society of New York. The jury determined the organization ordered Montana church leaders not to report child sexual abuse one of its members perpetrated against one of three young girls.