by Matt Agorist, The Free Thought Project: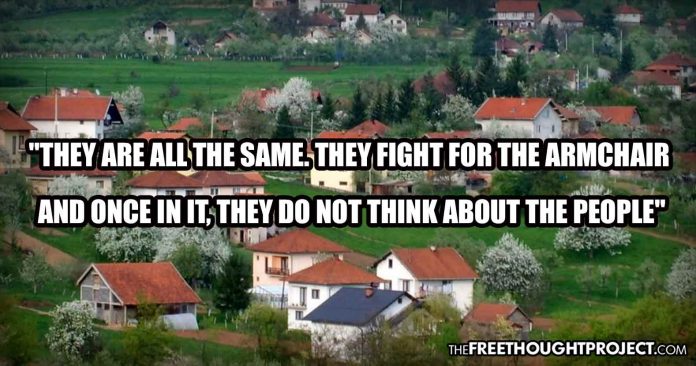 A town who has become tired of voting for different parties only to receive the same corruption has officially kicked out politicians in exchange for self-governance.
After being lied to over and over again and voting party after party into government, only to see the same corruption spread, a town in Bosnia just banned all politicians.
Bosnian politicians are wrapping up their final days of campaigning this week as elections are scheduled for Sunday. But there is at least one town that won't allow them to pass. Podgora is that place, and it is full of people who've become tired of being lied to over and over again.