from The Free Thought Project: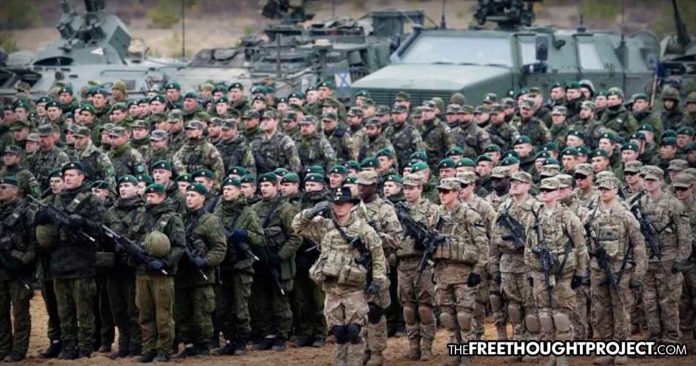 As the US and NATO allies accuse Russia of aggression, the group announced that they will be staging tens of thousands of troops near the Russian border.
(RT) — Amid ceaseless accusations of Russian aggression, NATO will deploy 45,000 troops to Northern Europe in what will be the alliance's largest "defensive" exercise since the end of the Cold War.
Fifty aircraft, 70 vessels, and around 10,000 land vehicles will take part in NATO's Trident Juncture 18 drills, which are set to begin on October 25, with live field exercises continuing until November 7. Thirty-one allied countries and partners are slated to participate.