by Zachary Stieber, The Epoch Times: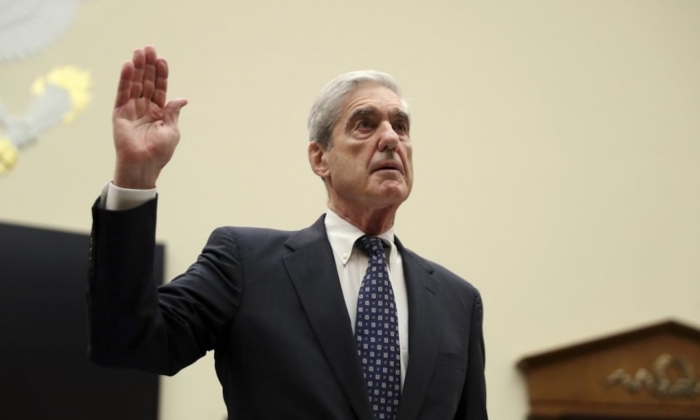 Former special counsel Robert Mueller claimed that collusion and conspiracy were not synonymous before reading the report he submitted to the Department of Justice and switching his answer.
Mueller was testifying on Capitol Hill on July 24.
"Collusion is not a specific offence or a term of art in the federal criminal law. Conspiracy is," Rep. Doug Collins (D-Ga.) said, prompting a "yes," by Mueller as he continued.