by Wolf Richter, Wolf Street: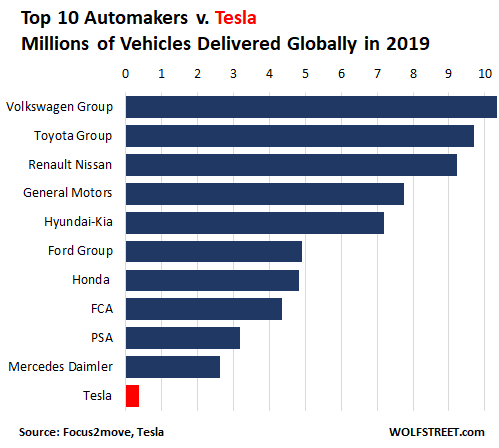 Tesla's Stock Makes it the Second Most Valuable Automaker in the World. But How About its Size?
Tesla shares took a little dip today, but no biggie. They still produce an astounding market capitalization of $102 billion, "astounding" not because the market cap per se is huge – there are now some trillion-dollar companies out there – but because the business Tesla is in: auto manufacturing and solar panels.