from ZeroHedge: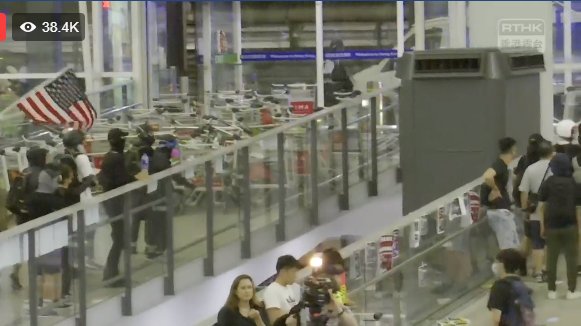 Update 5: That didn't take long…
Less than an hour after reports of riot police storming the airport first hit the Internet, HK police have reportedly nearly finished clearing the airport. Few injuries have been reported – but many have been arrested. The Guardian reports that the police have arrested more than 20 protesters.
In one stunning scene, a protester wrested a baton from a riot police officer, who then drew their firearm. Amazingly, nobody was killed.