by Chris Menahan, Information Liberation: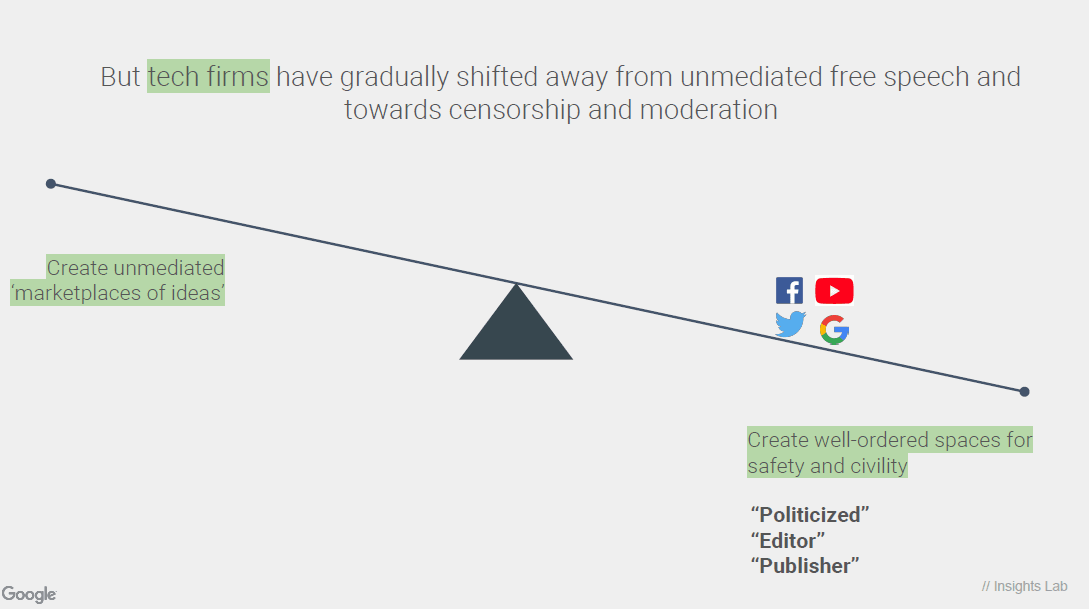 A leaked internal document from Google shows Big Tech has abandoned free speech in favor of censorship in order to suppress various nationalist movements in America and Europe.
Though Google loves to outright lie and claim they have no political bias in their search algorithms, the document just openly admits that they and other major tech companies are censoring free speech to stop "bad behaviour," which they refer to, among other examples, as the rise of nationalism and trolling of celebrities by right-wingers.
They even say their censorship regime is helping them "increase revenues" from advertisers!