by John Rubino, Dollar Collapse: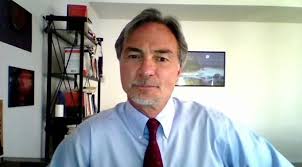 Lawrence Lepard, managing partner with Equity Management Associates, just published a quarterly report in which he explains — among many other things — why current US policy has created a "doom loop" and "a gold opportunity."
Here's the summary page. For a PDF copy of the full 36-page report, email Lawrence at llepard@ema2.com
FIRST QUARTER REPORT — KEY TAKEAWAYS
•  Q1 2020, Global margin call for a leveraged world.
•  Credit bubble burst and is unwinding.
•  Reason bubble occurred was ZIRP policy (2008-2015) which led to capital misallocation.
•  Fed (monetary) and US Government (fiscal) response was massive and aggressive.