by Chris Menahan, Information Liberation: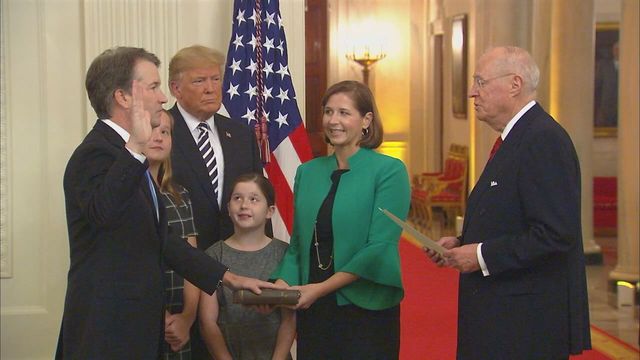 Judge Brett Kavanaugh is already delivering on putting America and Americans first. Judge Neil Gorsuch, on the other hand, appears to be showing weakness on immigration once again.
From the LA Times, "Kavanaugh backs Trump administration on jailing and deporting immigrants for crimes committed years earlier":
Newly seated Justice Brett Kavanaugh spoke up Wednesday in defense of the Trump administration's view that legal immigrants with criminal records must be arrested and held for deportation, even years after they were convicted and completed their sentences.