by Martin Armstrong, Armstrong Economics: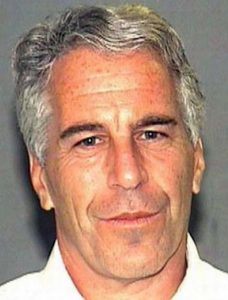 It did not take long – Epstein is dead as expected. No way would he be allowed to go to trial. He was denied bail after offering to pay for 24-hour guards and wearing a GPS bracelet. He was denied bail in order to ensure he would never go to trial.
The story of suicide is really not believable. If he was suicidal he would have been on suicide watch and everything would have been removed to ensure he could not commit suicide. This is simply the way the government ensures high profiles never go to trial.