by David Smith, Money Metals: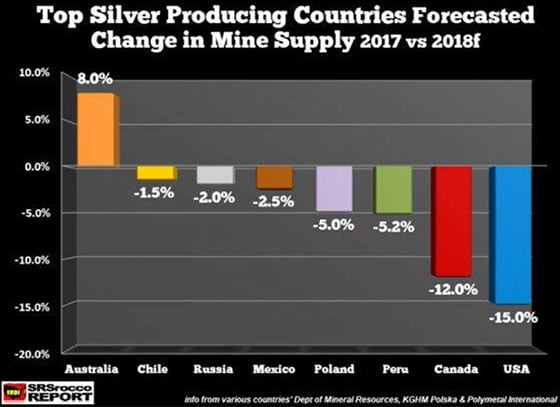 The World Silver Survey 2019 Review, the institute's annual World Silver Survey said that global silver demand hit a three-year high in 2018, surpassing more than one billion ounces, an increase of 4% from 2017.
At the same time, global silver mine production fell for the third straight year, dropping 2% in 2018 to 855.7 million ounces.
The top 10 silver producing countries are: Peru, Bolivia, Australia, Argentina, Mexico, Chile, Poland, China, Russia and Guatemala.
And get this… in every one of these countries, silver production has been falling for the last 4 consecutive years!