by Mike Gleason, Money Metals: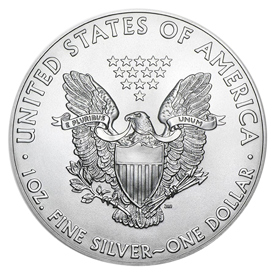 The Silver and Gold Eagles, considered to be the most popular bullion coins in the world, will finally be getting a face lift… or least a "tail" lift.
I'll explain momentarily. But first, some background…
As a result of legislation backed by Senator Jesse Helms and Congressman Ron Paul, the U.S. Mint first struck Silver and Gold Eagles in 1986. The iconic design has remained the same since the coins were first minted over three decades ago.
The obverse of the Silver Eagle has featured Adolph Weinman's famous "Walking Liberty" along with the year at the bottom of the coin's front side. This design was first used on the Walking Liberty half dollar in the early 1900s.