by Wolf Richter, Wolf Street: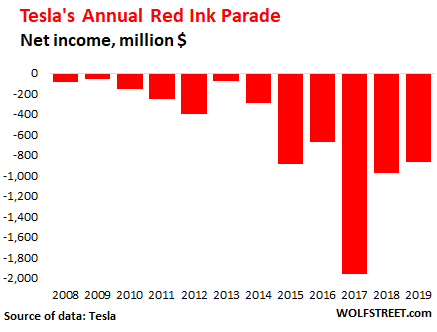 OK, let's look at the Tesla magic briefly.
Tesla's profit was all about Tesla's pollution credits, or "regulatory credits," as it calls them. These are tax credits that Tesla gets from governments and sells to other companies. There is no cost associated with them; they're booked as revenues and flow through to profit. Tesla reported this evening that these regulatory credits jumped 40% in Q4 compared to the same period a year earlier, to $133 million.