by Stefan Stanford, All News Pipeline: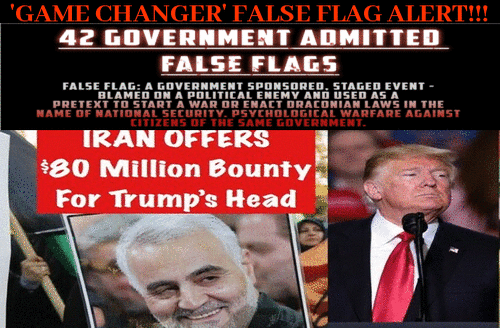 While looking for a news story to write, quite often the 'breadcrumbs' that become the 'main course' are laid out steadily before us and this story is no exception after a whole bunch of stories came out in a row over the past day+ from msm and independent news sources that lined up ominously and screamed of danger ahead.
The first story from Darrin McBreen over at Infowars titled "WARNING! STAGE SET FOR TRUMP ASSASSINATION: Could the Deep State use threats from Iran to complete their coup against President Trump?" laid out a scenario that 'the establishment' may very well be planning to use right now to carry out 'the perfect false flag' to 'bury President Trump', quite literally, with an $80 million Iran bounty allegedly now on President Trump's head.