by Charles Hugh Smith, Of Two Minds: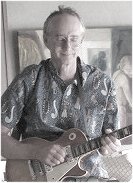 The system that has so enriched the self-serving Davos Crowd is unraveling, and technocratic tweaks, carbon trading and philanthro-capitalism can't fix what's broken.
Thought experiment: If the Martians teleported the entire Davos Crowd to a distant moon, who would mourn and who would cheer? Friends and family of the disappeared elites would of course mourn their teleportation to a Martian facility on a distant moon, but who else would mourn, other than the flunkies and apparatchiks in the corporate media?