by Tom Ozimek The Epoch Times: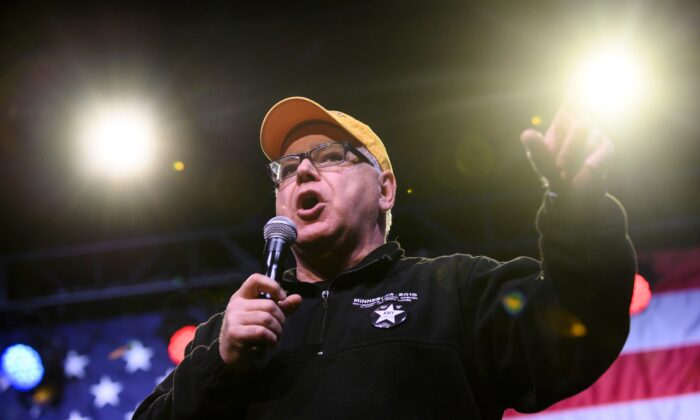 Hundreds of protesters gathered outside the St. Paul residence of Minnesota Gov. Tim Walz on Friday, calling for an end to the COVID-19 lockdown that was recently extended until May 4.
The "Liberate Minnesota" rally, estimated by police at about 800 protesters, was cheered by President Donald Trump and Republican leaders in Minnesota who have grown increasingly critical of record job losses and social anguish fueled by stay-at-home directives and business shutdowns.