by David Haggith, Silver Bear Cafe: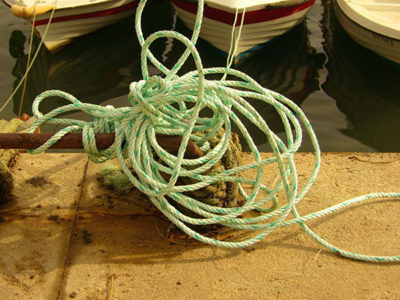 The Federal Reserve is telegraphing that it is going to begin its great unwind in September. It's going to untie its own not untiable knot. In case you cannot untie what I just said, that's a knot that cannot be untied. I'm writing the article to ask you to ponder this conundrum with me. Can the Fed undo its quantitative easing without undoing the vapid recovery it fashioned out of that quantitative easing?
I'm starting with the premise that the Fed is trying to talk up the reduction of its balance sheet, starting in September, because it actually wants to unwind and still hasn't realized it cannot. That premise, of course, may be wrong. They could simply be lying, but strong historic precedence argues in favor of stupidity.
I believe the Fed WILL start to unwind, as they've said they will, and havoc will begin in stocks and bonds and housing and all kinds of markets as quickly as the Fed starts to do what it has long said it will do and people begin to see that it cannot do it. I have always suspected they have no end game, but they thought they would eventually unwind into a strong economy with a lot of resilience toward their unwinding. They probably even thought their recovery would build to where some gradual cooling might be necessary to avoid inflation. Their unwinding would cause that necessary cooling.