by Nick Corbishley, Wolf Street: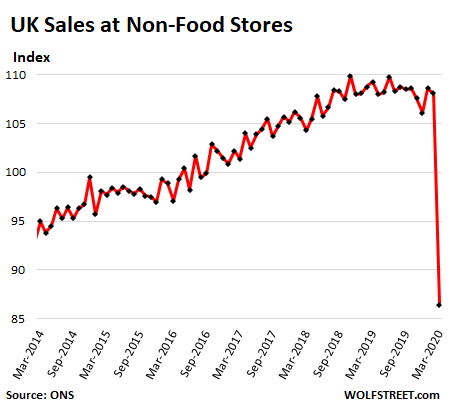 Supermarket sales jumped. Alcohol sales spiked 33%. Online grocery sales doubled. But "Non-Food" sales collapsed.
In the UK, where consumers are generally a sturdy lot when it comes to borrowing and spending, retail sales just had their worst month since records began in 1996, according to the UK's Office for National Statistics (ONS). Sales at "non-food stores" plunged 20.9%. This does not include auto sales or gasoline sales. And sales at clothing and shoes stores collapsed 35.7%. But online sales rose, sales at supermarkets jumped, and sales of alcohol (the drinkable kind) spiked.