by Charles Hugh Smith, Of Two Minds: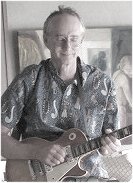 By the standards of previous generations, the middle class has been stripmined of income, assets and purchasing power.
What does it take to be middle class nowadays? Defining the middle class is a parlor game, with most of the punditry referring to income brackets as the defining factor.
People tend to self-report that they belong to the middle class based on income, but income is not the key metric: 12 other factors are more telling measures of middle class membership than income.