by Wolf Richter, Wolf Street: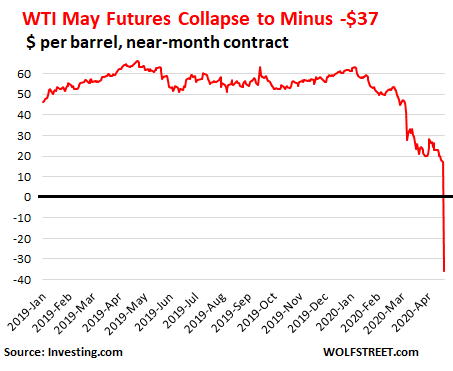 Some hedge funds and big crude-oil traders must be blowing up.
It's not often that we're served up a WTF moment like this. Just about a couple of hours ago, I published my article about US crude-oil benchmark grade West Texas Intermediate (WTI) and how the May futures contract for it collapsed by 45% to $10 a barrel — US Crude Oil Gets Annihilated Under Targeted Saudi Attack — and I pointed at some of the dynamics. But WTI kept plunging.