by Charles Hugh Smith, Of Two Minds: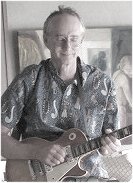 Here's the difference between a recession and a depression: you can't get blood from a stone, or make an insolvent entity solvent with more debt.
There are two basic differences between a recession and a depression:
1. Duration: a recession typically lasts between 6 and 18 months, while a depression drags on for years or even decades, often masked by official propaganda as "slow growth" or "stagnation."
2. The basic dynamic: recessions are business / credit cycle events that wring out the excesses of credit expansion (i.e. lending to unqualified borrowers who subsequently default) and mal-investment in low-yield, high-risk speculations and projects that only made financial sense in the euphoria of bubble psychology (i.e. animal spirits acting as if bubbles never pop).