by Harry Dent, Market Oracle: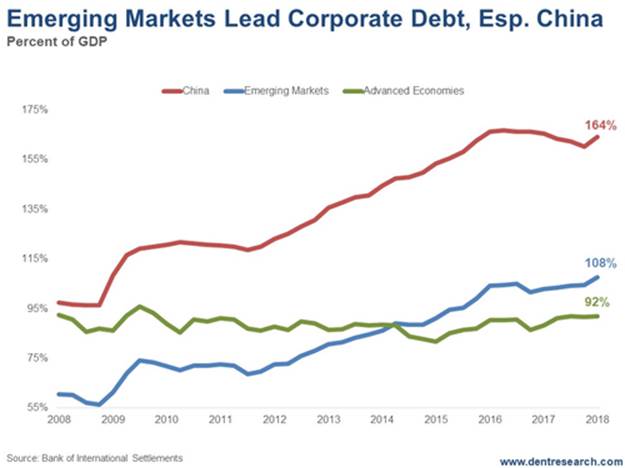 The 2008 financial crisis was well overdue, what with predictably slowing demographics, especially in the U.S. at first, and an unprecedented debt bubble in the developed countries.
The trigger was the subprime crisis – a small, but high-risk sector of really bad loans that started to blow up when everyday households started to default on mortgages they could never afford in the first place. But that was only the trigger.
Since early 2009, we've seen unprecedented money printing to save the banking system and economy from a depression, and most of the new debt has accumulated in the third world. A McKinsey study shows that emerging markets have taken on $57 trillion in additional debt through 2014, with more to follow.