by Chuck Ross, The Daily Caller: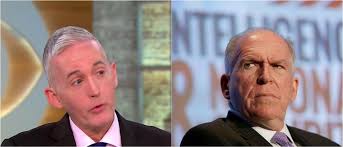 Trey Gowdy said classified documents from the Russia probe contain information that is "embarrassing" for former CIA Director John Brennan, the FBI and Justice Department.
Gowdy made the remarks during an interview Thursday. By Friday, President Donald Trump reneged on an order to declassify a slew of documents from the investigation.
Gowdy also teased documents related to George Papadopoulos, the former Trump adviser who allegedly sparked the FBI's investigation.