by Wolf Richter, Wolf Street: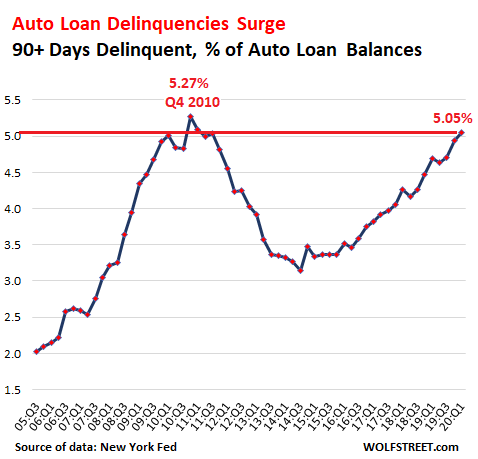 With 30 Million Unemployed, Even Prime Loans Will Get Messy.
"Because consumer debt servicing statements are typically furnished to credit bureaus only once during every statement period, our snapshot of consumer credit reports as of March 31, 2020 is, in effect, largely a pre‑COVID‑19 view of the consumer balance sheet," the New York Fed said today when it released its Report on Household Debt and Credit for Q1. So the credit-upheaval caused by the biggest and most sudden unemployment crisis in our lifetime is not yet included in the New York Fed's delinquency data. But even in the pre-Virus Good Times, auto loans already exploded.