by Oliver Lane, Breitbart: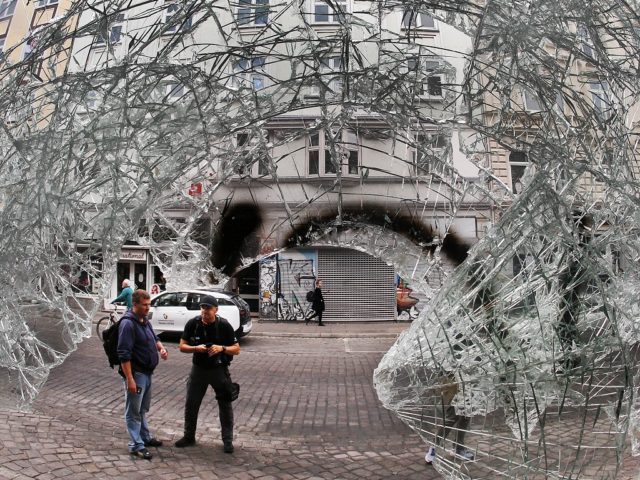 Extreme-left rioters have caused havoc in a second night or rioting in Hamburg, Germany, as they protest against the G20 meeting of world leaders in a violent demonstration dubbed 'Welcome to Hell'.
Over 200 police officers have been injured in the rioting, which have seen officers deploy squadrons of water-cannon trucks, baton charges, and tear gas to disperse rioters.
As well as looting shops and burning cars, individuals appeared to be deliberately trying to injure — and even kill police officers. Hamburg police said in a statement Friday night that a 27 year odl German citizen had been arrested after using a laser to temporarily blind two crew members flying a police helicopter over the city. Both men have been unable to return to work due to their injuries.