by Clint Siegner, Money Metals: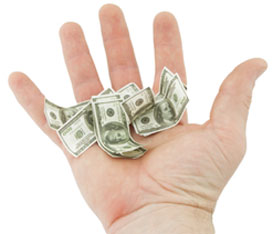 Some of last week's weakness in the stock market was attributed to surprisingly week jobs report on Friday. Non-farm payrolls came in significantly below projections.
However, much of that weakness was explained by Hurricane Florence. And the headline unemployment rate dropped to 3.7% – the lowest in almost 50 years.
Small Dollar
Much was made of that, while almost nothing was made of the rate of employment at 60.4% – also near 50-year lows.
Headline unemployment statistics continue to be, in our view, some of the most misleading numbers produced by the federal bureaucracy, and that is a very tall bar indeed.