by Matt Agorist, The Free Thought Project: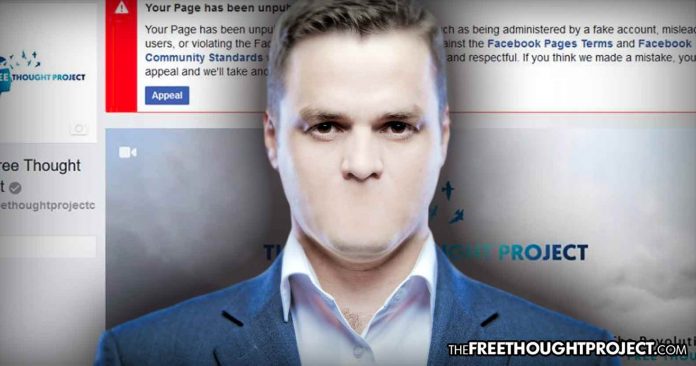 Social media giants launched a massive purge of independent media on Thursday effectively wiping out hundreds of liberty-minded pages.
October 11, 2018 will be remembered in history as the day the tech giants attempted to wipe out independent, liberty-minded, antiwar media from the airwaves. On Thursday, in a coordinated effort, hundreds of pages devoted to peace and liberty were memory holed by social media giants.