by Clint Siegner, Money Metals: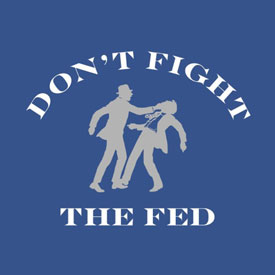 Market forecaster Martin Zweig famously warned investors against underestimating the power of the Federal Reserve Bank to control markets. He coined the phrase "Don't fight the Fed" back in the 80's. Precious metals investors are wondering if this is still good advice.
On one hand, it is pretty hard to argue with that bit of wisdom.
The Fed Zweig was referencing had begun taking a more overt role in markets, using interest rates as a tool for managing the economy.
Paul Volcker dramatically raised interest rates to put price inflation from the late 1970's back under control.